Interview with Visiting Faculty- 4
Meet Professor Imre Fertő, Visiting Researcher!
Our Fourth interview of the year 2014 goes to Professor Imre Fertő, whom the institute had the honor of inviting as a visiting faculty. Professor Imre Fertő is from Corvinus University in Budapest Hungary, where he is the Chair of Institute of Environmental Science. He also serves as a Senior Research Advisor at the Institute of Economics of Hungarian Academy of Sciences. His research includes international trade, EU enlargement issues in Eastern European agriculture, price transmission on agri-food markets, vertical coordination in agri-food chain, and efficiency analysis in agriculture. The Center of Economic Institutions caught up with him for new inspirations.
What was your childhood dream? – Growing up in Hungary, 1970s-90s
Q: Where were you born and how did you spend your childhood days?
I was born in Szekesfehervar, mid-west of Hungary. It was our first capital in the middle age, and has the first tomb of Hungarian King, Arpad Dynasty. It is a very nice tomb, but unfortunately, when the Turkish left after the invasion, the city was perfectly destroyed, the tomb had to be rebuilt again. For the same reason, the city has many baroque style buildings, only one gothic style chapel. Everything was very close and near, my elementary school, high school, etc. All my family are still there, I am the only one in the family who moved to Budapest.
Q: What was your dream when you were a child?
I spent half of my lifetime in the communist period. How can a child have any dreams, you can suspect. But I was fortunate, I was in a very friendly family environment. There were not so many problems in the society, though. We had to do a silent compromise between the communists and the Hungarian society after the revolution in 1956. One of my grandparents went to prison for basically doing nothing, he was just on a liberal democratic side. The society was full of confiscating communists. In such environment, sometimes it was difficult, but we managed to survive.
Q: Did you speak many languages, then?
I: Unfortunately not. I learned Russian, because it was compulsory. I did the best I could. Next to my elementary school was a school for the children for Russian soldiers, but we did not have conflicts. It was okay to co-exist in everyday lives, because there was no personal reasons for hating each other. Some kids, though, hesitated to learn Russian, but I learned it anyway to live.
Q: How about travels?
You had to wait for three years to receive your passport to visit a Western country, and the passport was only valid for one travel. Yugoslavia was considered "west", since their President Tito had some conflicts with other communists, especially Khrushchev. Travelling to Russia, the former Soviet Union, was also difficult, you were watched and controlled by the guards, showing you where to go and what to do. Some of my friends at my university travelled like that to the Soviet Union, taking the opportunity to spend around 3 months working as students over there, and they liked it. But I did not go. My family and I often enjoyed travelling to other socialist countries around, such as Poland and former Czechoslovakia. But, oh, yes, I remember, once we all had this opportunity to receive passports to go visit Vienna, Austria for three days holidays. It was so funny, many of our friends seriously thought that we were migrating! There are many similar stories like this back from those days.
Q: How old were you when the transition period had arrived?
I was twenty four, just finished the university. Everything happened in the year 1990, when the wall in Berlin collapsed, the beginning of breakthrough for the Eastern European countries. In Hungary, from June of 1989, round table discussions were held among the Communist party and the oppositions, and have established a framework to allow multiparty parliament. This gave birth to many political parties in Hungary, and then on the following year, Republic of Hungary was born. General election was held in 1990, under the new constitution. Among them, the new Congressmen, Orban Viktor Mihaly was included. He is very famous for his speech in 1989, "Russians, go back home! (ruszkik haza!)" establishing a new opposition party called Fidesz. This speech has made a great impact to the citizens in Hungary. Fidesz has participated also at re-buried ceremony of the Nagy Imre as a hero of Hungary, who contributed a lot to the country as a Prime Minister at the time of revolution, but was executed soon after by the communists. Orban later became the Prime Minister on 1998 to 2002, re-elected in 2010 and 2014. If I remember correctly, the Russians finally went back in 1992. That was the history.
Meeting the book of "Economics of Shortage"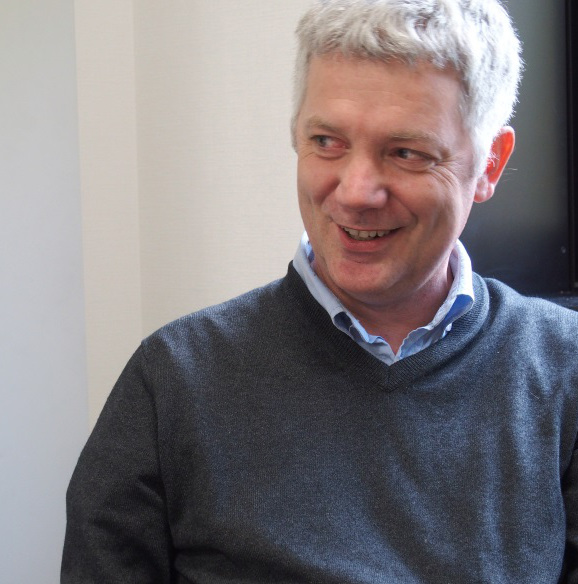 Q: Why did you decide to take economics as your major?
My father and my mother are both economists. In Hungary, if you want to learn economics at the university, you had to take mathematics and history for your entrance exam. I was not so strong in math, I was good in history, but not good enough in literature, which meant that I was not to be a lawyer, nor a teacher, nor a scientist, but something of a mixture, economist.
Q: How was your university days?
I think I had to take a lot of time in studying a lot of things which did not take my interest. For example, political economy. Economics at the university was a mixture of Marxism and normal micro economics. Some were the reform of Marxism. And Marxism were written in very complicated ways to understand. I remember, one day I had an assignment and borrowed a book from the library, the first 5 pages took 2 hours to read! I was shocked, and tried to think that maybe my brain has not come back good enough to understand from the last one year military trainings I had to take. So, I had really a hard time studying to get passed every exam.
Q: That was a challenge for you?
Yeah. But the turning point has arrived. After the first semester of the first year, there was this one week student camp, organized by a special college. I met this mentor, who was the associate professor of the university, as well as the director of this special college. He gave us a 5-day course, making us read the book of "Economics of Shortage", by Professor Janos Kornai, a Hungarian economist. Okay, you read this book, and you could understand what the author wanted to say! It was quite logical, can be applied to everyday social experiences. I think people who graduated before 1990, learned economics from this book, not from the official textbooks. Kornai was sometimes a candidate for Nobel Prize, and was once a journalist in the 50s. So, his style was quite liberal as well, which was quite important.
Q: How did you become to choose the field of agriculture, then?
Well, after two years, we had to choose minors. There were three choices, finance, agriculture and one more. Since I was not so strong enough to major finance, I took agriculture almost automatically. After one year at the university, I started to join this special college, an elite college, which made me study more, besides the university assignments. But there again, I met Kornai's book, and basically, this was the time when I learned economics in a normal way. Every week, we had to read a chapter of this book, in total 25 chapters, perfect for a one year course, plus additional article related to the subject of a particular chapter. I devoted myself to this special college studying normal economics from them, while going to the regular university. Finally, I graduated the agriculture economics course.
Living in Japan for the first time
Q: Is IER comfortable for you?
Yes, it's perfect! It's nice and quiet, which is the very reason I am here, and has a lot of seminars and foreign colleagues coming and going. The institute is truly working with the rest of the world.
Q: Living in Japan for the first time, what seems interesting to you?
Everything looks very well organized. I'm struggling with the language barrier, though. When I go out hiking on weekends, to mountains like Takao, I try to follow signs and directions. Now I am pretty much used to them, but for the first few times, it was very difficult to find directions. It's been a while since I went hiking back home in Hungary which was before marriage, because my family do not climb, but it's nice to enjoy my old hobby again.
Corvinus University now and then
Q: So, is there any difference between Corvinus University and Hitotsubashi?
Hitotsubashi is larger than Corvinus University, I think. Corvinus University is divided into two major areas, the Pest side in the east, and the Buda side in the west, there are 4 train stations between the two. Let me go into a little history about the university. When I was a student, my university was called, Karl Marx University of Economic Sciences. And in 1990, when the transition began, rector at that time decided to change the name of the university, since he realized that Karl Marx was not the best name to represent the university anymore. So, the university changed its name to Budapest University of Economic Sciences. And later on, in the mid-1990s, the government accelerated to encourage university mergers, due to the scale efficiency, which ended up in having our university merge to a college specialized in administration, and again changed the name to Budapest University of Economics and Public Administration. And then after several discussions, the former University of Horticulture part with three faculties, joined in 2003. Now, you can assume, once again, the name of the Budapest University of Economics and Public Administration has become a problem. If we put horticulture at the end, the name will become too long. So, there was a special call for the new name, open for everybody to apply, and this student majoring agriculture, proposed the name of Corvinus. King Matthias Corvinus is very well-known successful king from the Renaissance period, before the Turkish Empire occupied Hungary. This is how the name of Corvinus University was born, named after the time from the golden age. This year we are celebrating the 10th birthday of Corvinus University of Budapest.
Turning back to the story, when the new rector was elected two and a half years ago, the new board had to do something about the Karl Marx statue, which was placed at the center hall of the university. Since the university's name does not relate to Marx anymore, the statue had to be replaced. They had thought of doing some exhibition of the university's history, so that the statue can be part of the exhibition. But this movement went too slow, and before the recent parliamentary election, some Christian Democrats started to attack the statue, calling out that it should not be there after the 25 years of collapse of communist system. Recently, I was told from my colleagues, that the statue is now moved from the main hall to a smaller room, where is the newly opened historical exhibition of the Corvinus University.
As all these facts can tell, our university has been going through a lot of transition times, within its long history. In Hungary, these in fact, can be seen commonly in everyday life. For example, there is a small and beautiful village near Slovakian and Ukrainian border, which has changed its nationality four to five times in its 70 years of history.
"Could you draw something for us with these crayons?"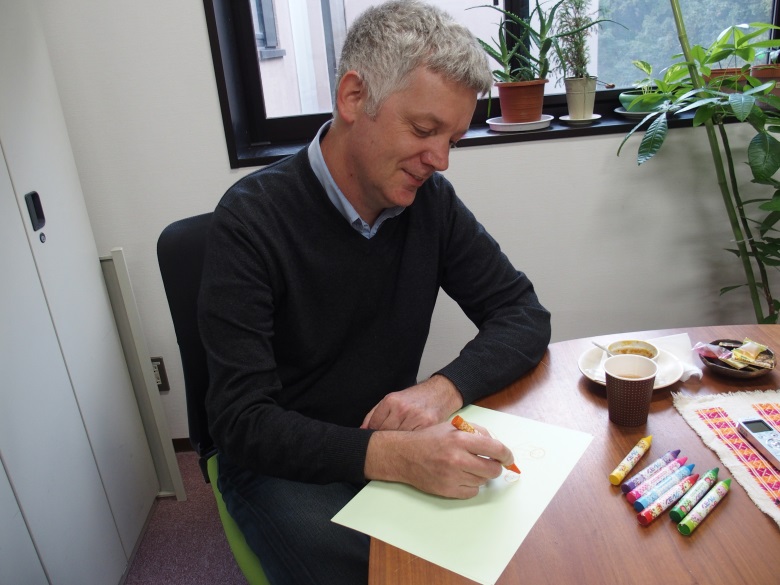 Q: What is your greatest gift in life?
My family, especially my wife and my daughters. Drawing them on this piece of paper you say? Oh, it's difficult, but I'll try!
Q: Do you have a lot of time to spend with your family in your everyday life?
Not so much, I guess. My wife works for a commercial bank, and keeps herself very busy most of the time.
"Agriculture Economics covers almost every field of economy"
Q: Could you share briefly about your current researches?
I am recently in my research group on a big European project which is working on the international competitiveness of European agriculture. My research task is related to international trade, how European agriculture is competitive in international markets, utilizing some methods from empirical international trade as well as domestic insights. Another part of my project is about the prices of the food within European Union. If you are a member of the large economic integration, like European Union, you can expect that all prices converge together having goods move freely between countries, and if this is so, prices should be made somehow more equalized between those countries. Over the time the prices may become somehow synchronized to each other, but the interesting point is, the data shows you that there are still big differences of prices within the European Union. The question is, why? Maybe efficiency matters, but for and to what are we comparing? What kind of assumption can you have when the fundamental conditions, like technology for example, differ to each other? One thing that can be said is that out of the 27 member states, efficiency might be higher in the old member states, rather than the new member states, which means, there are hopes for new member states to catch up in the near future.
Q: What will be your lifetime researching theme?
I have some favorite topics, and so let's see how it goes. I'm also interested in political economy of agricultural policy, we need to solve the issues arising from the traditional advice coming from the old economic theory in Hungary. When I was working as a policy advisor in early 90s, I have faced many hurdles to overcome this special logic of politics in Hungary to obtain the best answers for our agricultural economy development.
"Stay committed, if you have your talent!"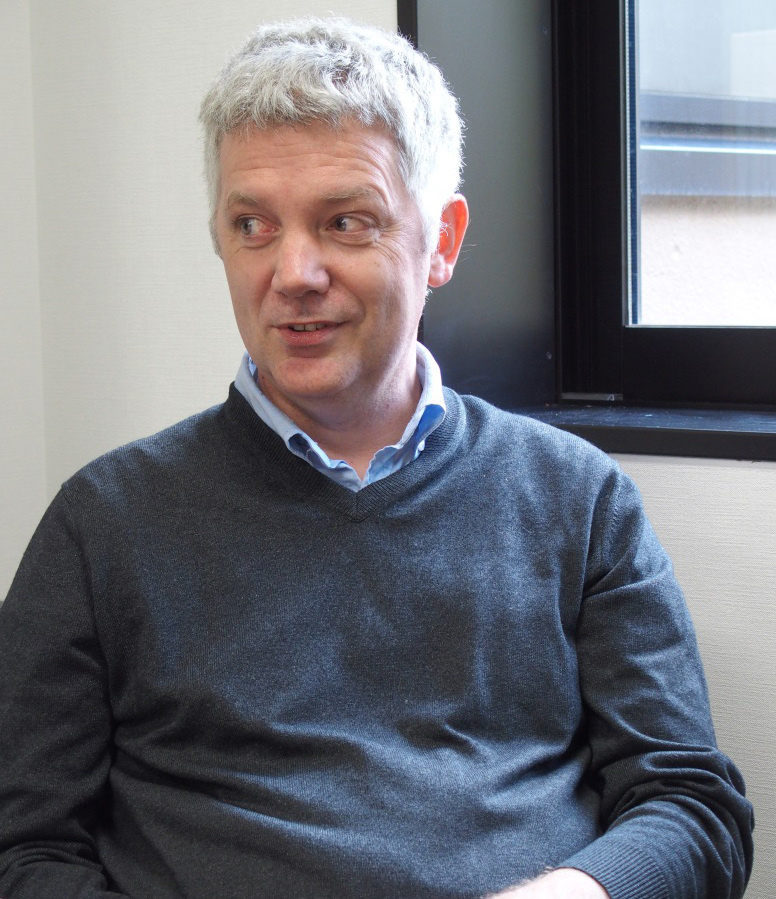 Q: Is there any advice or recommendations to the students in Japan, or to the young researchers here?
First of all, talent alone, is not enough. If you have talent, that is a gift, you should stay committed to it. This comes from my life experiences. I have many talented fellows at my university, but some were not committed enough, leading unsuccessful paths. Needless to say, staying committed is not enough for any success, it has to come together with good talent.
Q: Finally, in your opinion, how should Hungary and Japan work together for the betterment of tomorrow?
Personal interactions are probably the most important in keeping good relationships. We have a long history of having many people who were committed to make bridges between our two countries. Recent example can be, the former Japanese Ambassador to Hungary was very committed to the Hungarian people. Also, Kósa Ferenc, a very famous Hungarian movie director, who was once a congressman, has a Japanese wife, and has been very committed to the relationship with Japan. So you can see, these kind of people with their love and passion, become bridges, everything good is based on personal relationships. It talks much more than any official or state agreements, everything is based on each and every one of us.
We sincerely thank Professor Fertő for sharing time with us for this amazing and productive interview. Every story we have heard gave us a great impact on how we view our lives every day, introducing us to the world of diversity, learning from yesterday, live for today, and to look for a better tomorrow, together. We sincerely wish the very best for Professor Fertő and his family in their future endeavors.
Interviewed on October 16, 2014, by CEI staff, Akiko Ito, Cindy R. Suzuki, and Nozomi Wayama.